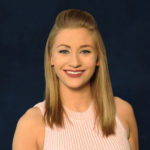 Name: Montana Scott
Program: Business Administration Marketing (BAA)
How are you involved in the community? 
Maryam Monsef Youth Council
Working within a local business
Participating in local downtown events (Pulse, Hootenanny, Santa Claus Parade, Musicfest)
Donating to Peterborough Hospice
What are your future goals? 
Obtain a mindset that makes the need to rely on specific material objectives irrelevant
If you were given a giraffe and you couldn't give it away or sell it, what would you do with it?
I would be upset because I have no right to own a giraffe. Since I can't "sell" it, implying that monetary exchange is involved, I would trade it for a Salted Caramel Haagen Dazs bar to a sanctuary in Africa.