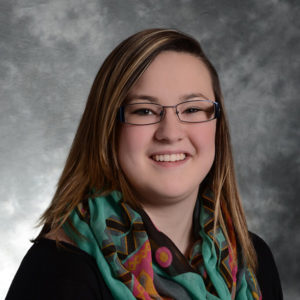 Name: Amy Jones
Program: Business Administration – Accounting
How are you involved in the community? 
I am currently the Board Chair of the 2016-2017 SAC Board, as well I was the 2015-2016 Vice-President of Finance for SAC. I engage with students on a regular basis and look at how Fleming can be improved for future students.
What are your future goals? 
My future goal is to obtain my Chartered Professional Accountants (CPA) Designation following University. I would like to learn my ways after school through working for a successful accounting business and one day, maybe even open up my own accounting business.
If you were given a giraffe and you couldn't give it away or sell it, what would you do with it?  
I would have to build a mansion to accommodate the giraffes needs.